Shop Bon Vivant Copy's courses and templates to get your marketing in top shape, DIY style.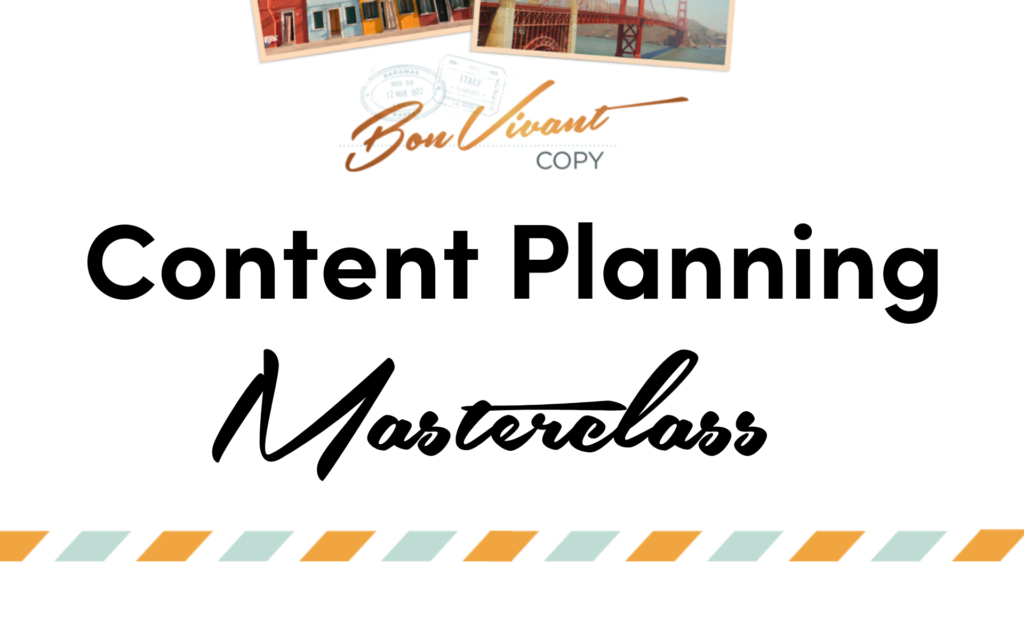 Content Planning On-Demand Training
A step-by-step guide to effortlessly planning your client-attracting content for the next 3 months.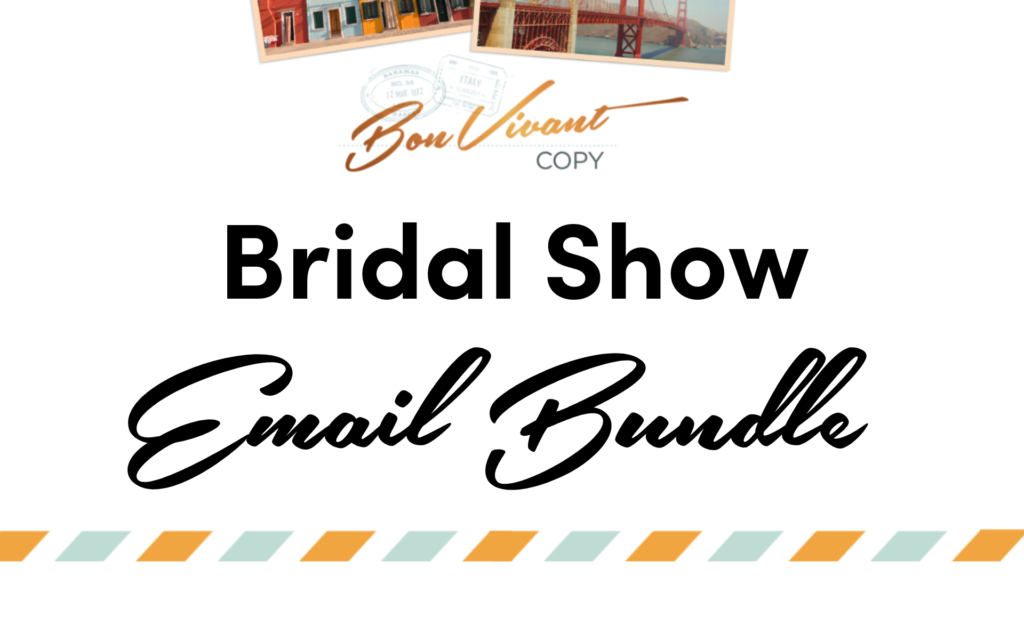 Bridal Show Plug n' Play Email Templates
6 done-for-you emails to convert your new bridal show leads into real, live travel clients.