Shop Bon Vivant Copy's courses and templates to get your marketing in top shape, DIY style.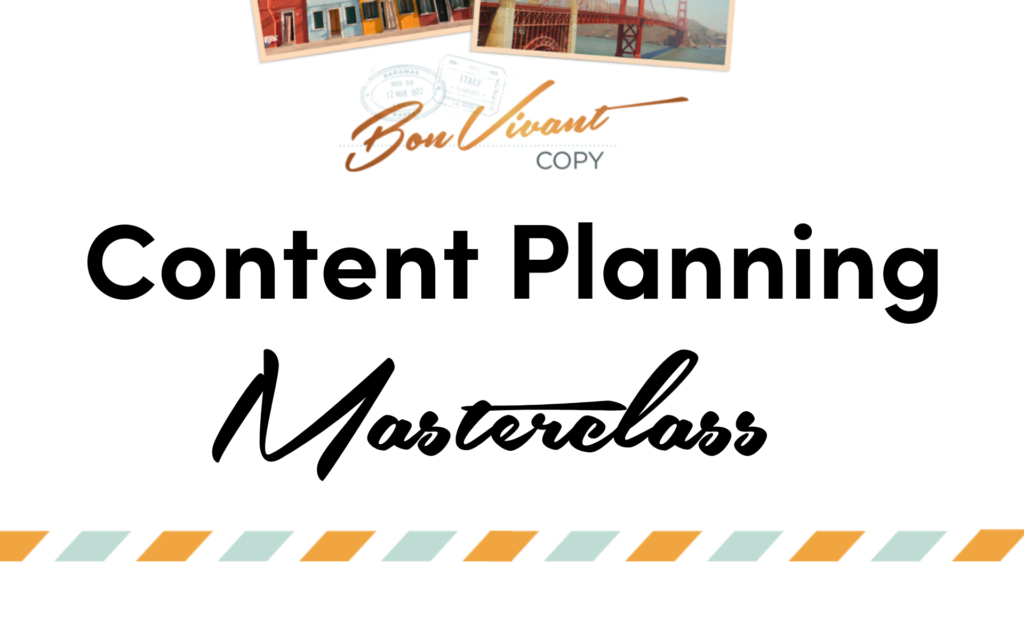 Content Planning On-Demand Training
A step-by-step guide to effortlessly planning your client-attracting content for the next 3 months.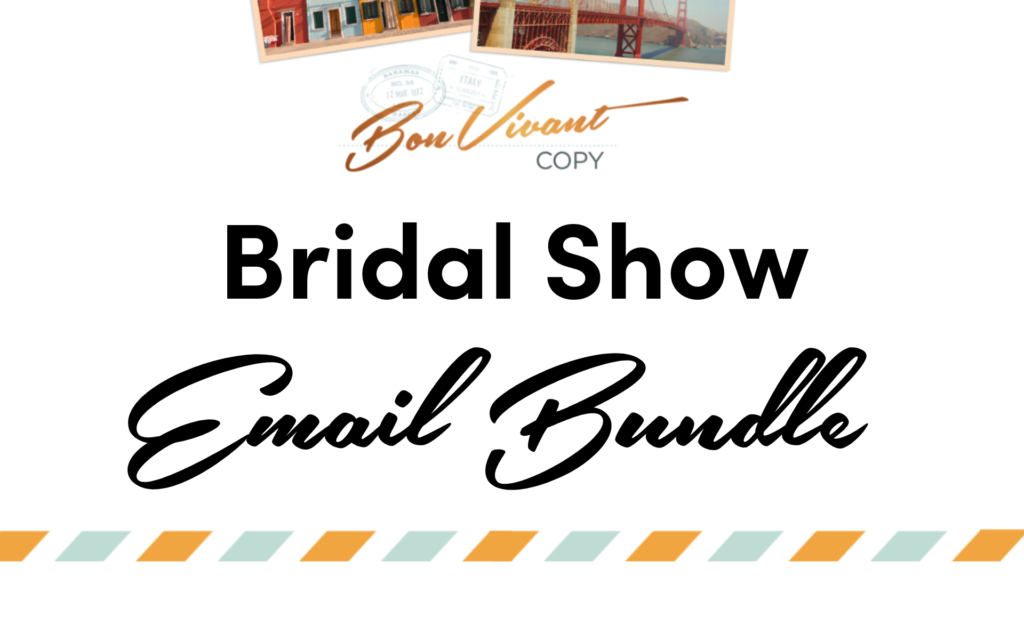 Bridal Show Plug n' Play Email Templates
6 done-for-you emails to convert your new bridal show leads into real, live travel clients.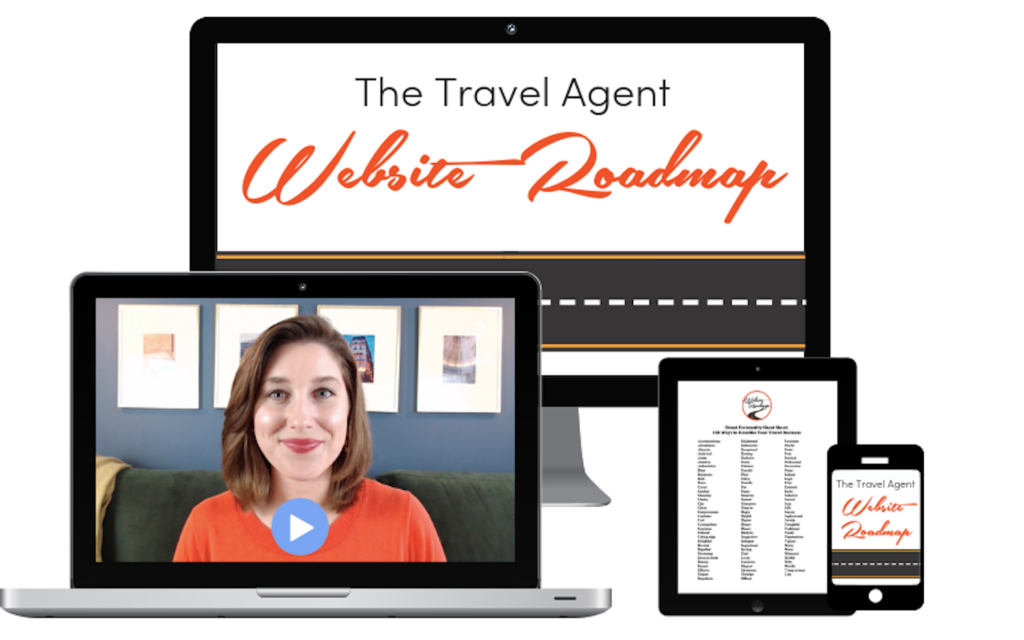 Travel Agent Website Roadmap Course
BVC's signature course that walks you through how to write the most important pages of your website.