Speaking & Teaching with Bon Vivant Copy Founder Emily Matras

---
Get Your Audience Results
Looking for a speaker or webinar host who knows her marketing stuff, knows the travel industry—and knows how to keep your audience from falling asleep even if it's an 8 a.m. keynote session?
Hi there! I'm Emily Matras, and I've graced stages and airwaves across the globe teaching travel agents how to market themselves more effectively. When I show up, you can bet the last thing you'll hear is the same old-same old. I share detailed, research-backed copywriting and marketing strategies —and I do so in an accessible, easy-to-grasp way uniquely tailored to how travel agents operate today.
The result? You're not just filling an hour of time with a sounds-good-but-will-be-forgotten-by-next-week speaker.
You're equipping your audience with actionable tools and strategies that can TRANSFORM their travel businesses—and that they can start implementing ASAP.
I love speaking in person (nerd alert: I did the competitive speaking circuit in high school), leading breakout sessions or workshops, and hosting strategy-packed webinars sure to spark endless "a-ha" moments for your attendees.
Explore a few of my most-requested speaking topics below:

SIGNATURE TALKS:
Client-Attracting Websites: Turn Your Travel Agent Website into Your Ultimate Sales Machine
How to Be Magnetic Online: Harnessing the Power of the "Human Touch" in a Digital World
Selling with Story: Creating Connection to Convert More Travel Leads
Email Marketing 101: The Almost-No-Cost Way to Get New Leads—and Turn Them Into Clients
ADDITIONAL Speaking & WEBINAR TOPICS:
Website copy and layout
Establishing your brand personality
Trade show email campaigns
Online marking funnels
Opt-in offers
Content marketing strategy
Blogging
E-newsletters
Writing effectively online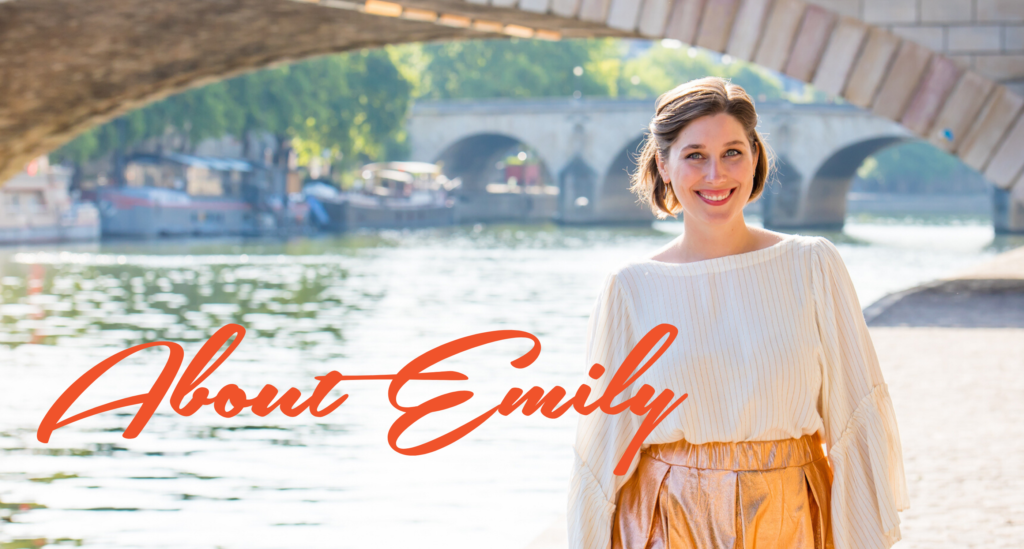 MEDIA BIO: Emily Matras is the owner of Bon Vivant Copy, a copywriting and content marketing studio that helps travel professionals create profitable, sustainable businesses. She shows travel pros how to write their way to more (and better!) travel clients through the psychology of selling. With a background in marketing, journalism, and travel, Emily brings an expert perspective on how to stand out in the travel industry today. Since founding Bon Vivant Copy in 2015, she's shared her marketing know-how with hundreds of travel pros on global stages and through trusted industry media and organizations like Travel Weekly, The Travel Institute, CCRA, and TRO SMITH.

---
What Travel Agents Are Saying About Emily's Talks:
Having someone expertly guide you through what works and what doesn't, how to think about it, and how to think about what your audience is going to resonate with, is incredibly helpful. Emily's experience specifically working with travel advisors means that she gets it, and I think that's incredibly important.

Erin Camin, Luxury Travel Advisor
Emily has a very approachable, comfortable style. She uses humor and the content is always relevant.

Anne Leggett, Travel Agency Owner
---
Want to Chat About Speaking & Teaching Opportunities?
Click below to get in touch with me about your live or virtual event—I'd love to see how I can help: